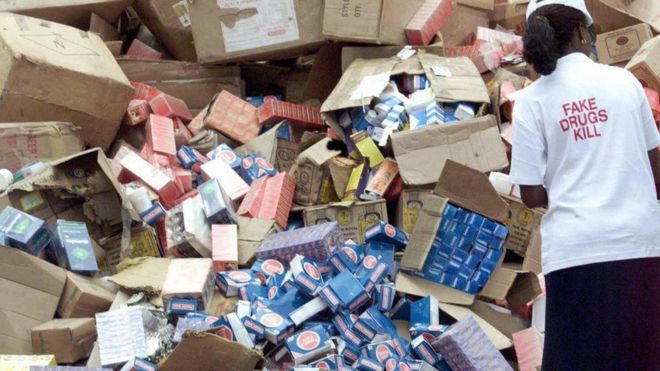 Figure 1: Fake Drugs about to be burnt. Source: BBC News Africa
It is rare to have a conversation in Nigeria about the problem of falsified medicine without a mention of the My Pikin syrup tragedy.
In 2009, 84 children were killed by a batch of teething syrup that contained diethylene glycol, an industrial solvent and ingredient found in antifreeze and brake fluid. Two employees from the company which made the syrup were found guilty by a court.
'Bad drugs'
The case was significant as convictions for manufacturing or selling falsified medicines remain uncommon in Nigeria.
"That's the one that got into the papers," Dr Alero Roberts said, adding: "We've had numerous issues."
Dr Roberts, a senior lecturer at Lagos University Teaching Hospital, is lucky that the hospital has a robust drug procurement system and they do not have problems with falsified medicines, although they do see patients who have encountered bad drugs.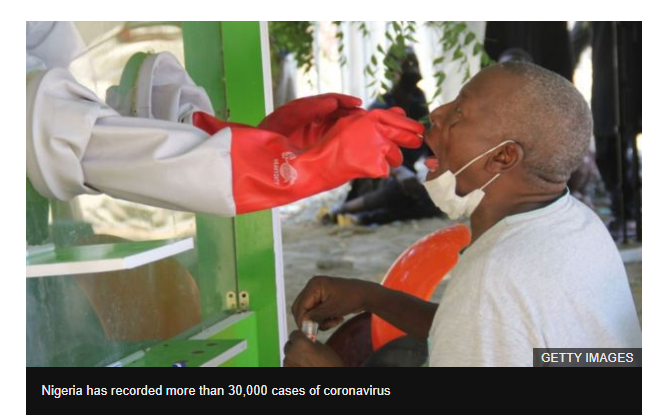 Figure 2: Coronavirus Cases in Nigeria.
She is concerned there may be more in the coming months due to the effect Covid-19 is having on the supply of drugs in Nigeria.
"There are shortages looming - cancer drugs, antibiotics," Dr Roberts said.
When hospital pharmacies go out of stock, patients will purchase drugs elsewhere, often from unregulated markets. And they do not need to go far, outside her hospital window Dr Roberts can see marketers selling two things - "drugs and coffins".
Street sellers peddling drugs is a familiar scene across West Africa - where in many countries the sale of pharmaceuticals is more a trade than a profession.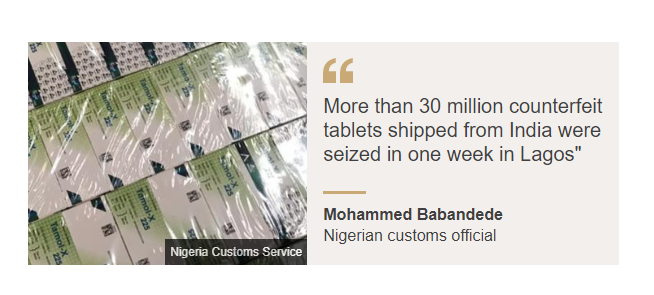 Figure 3: Nigeria Customs Service report on fake drugs
The lack of regulatory oversight is one of the reasons why the region is so attractive to criminals in the business of falsifying medicines. And in West Africa it is a big business.
The criminals have been keeping the head of the Intellectual Property Rights Unit at the customs service, Mohammed Babandede, and his team busy of late as the pandemic has created the perfect storm for fake medicines to flourish.
"It is really scary," he said, adding that in one week more than 30 million counterfeit tablets had been seized.
He explained that authorities in India had provided intelligence on a shipment coming into Tin Can Island Port in Lagos, the commercial capital.
Powerful networks
The consignment included significant amounts of counterfeit dexamethasone - a medicine believed to treat severe Covid-19 symptoms.
In the same week, he also intercepted 920,000 fake tramadol tablets at Lagos airport that had come from India's main city, Mumbai. These pills were likely destined for markets in northern Nigeria where abuse of the drug is rampant.
Mr Mohammed said that catching the suspects was difficult as consignments were often labelled with fictitious addresses at both ends - meaning authorities cannot trace the goods to source.
In Nigeria, when there are arrests, often the networks are so powerful that there are rarely prosecutions - the best lawyers are hired to negotiate bail or find ways to adjourn court cases for many years.
Adebayo Alonge knows all too well how dangerous these groups are. A victim of fake drugs himself, Mr Alonge purchased salbutamol in 2003 from a chemist in Ibadan in the south-west.
The drugs were falsely labelled and contained fatal levels of diazepam that left him in a coma for three weeks.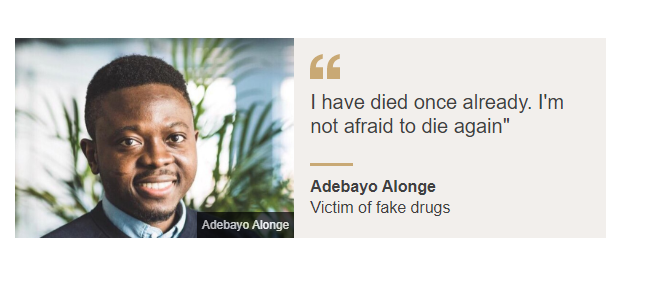 Figure 4: C.E.O, RxAll Inc
This experience inspired him to launch RxAll, a company that uses technology to identify the quality of prescription drugs.
Last year, he started receiving death threats for his work.
"We won't stop - I have died once already, I'm not afraid to die again," he said.
Holed up in small warehouses in cities across West Africa there are people in the business of repackaging pharmaceuticals.
They may also be busy tampering with expiry dates or manufacturing goods from scratch.
Read full Report here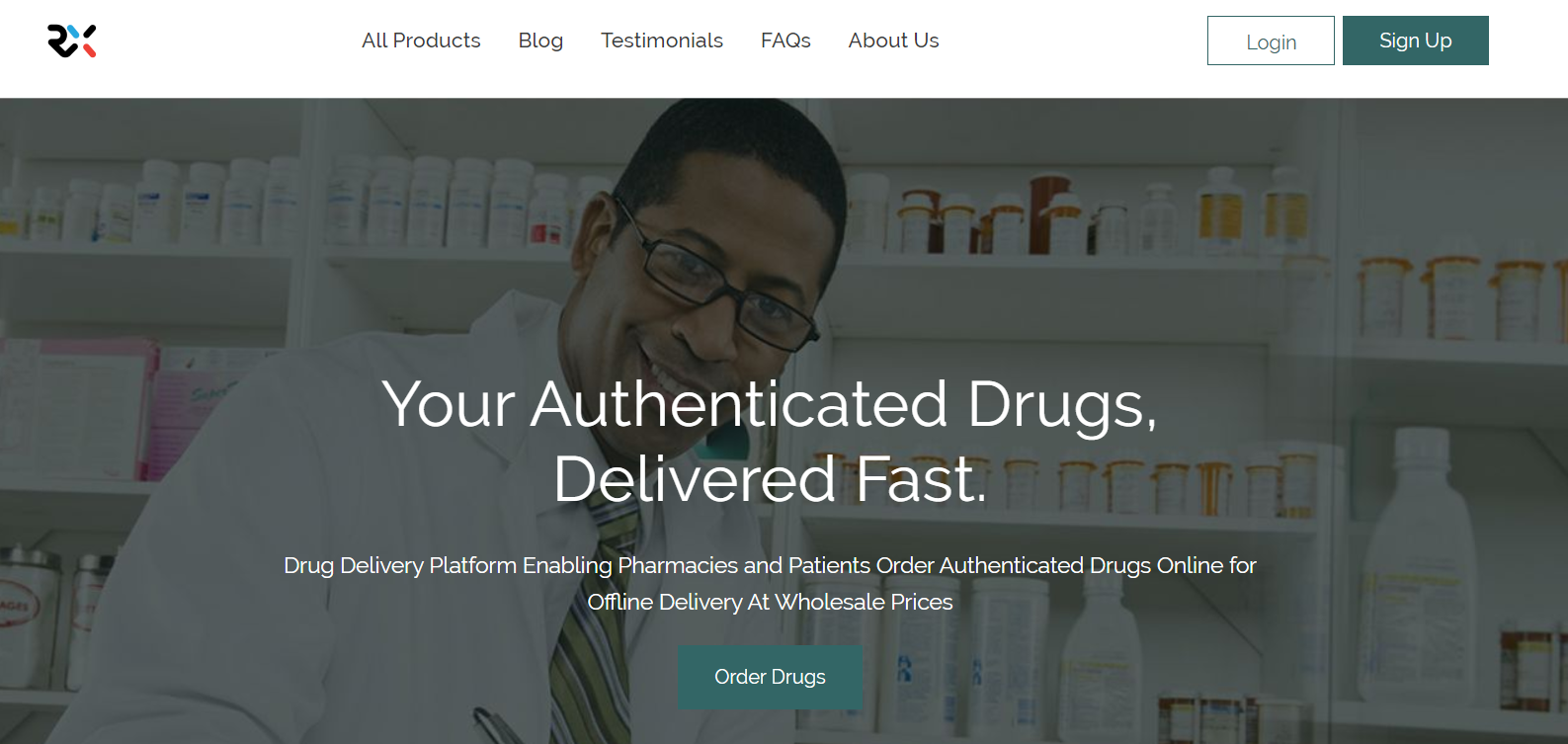 Fig 5: The RxDelivered Platform is growing fast, delivering quality drugs and medical commodities to homes, hospitals and pharmacies.
At RxAll, Our interventions have focused on operating a global platform for drug quality authentication and delivery with subsidiaries in China, Nigeria, Kenya. we have been involved in all the major frontlines leading the global fight against fake drugs in West Africa, which made BBC Africa News feature us on this story.
Due to high trust in our brand for high quality authenticated drugs, our RxDelivered Platform has seen a jump of 10x in the week on week sign-ups, as we deliver high in demand authenticated PPEs and drugs to pharmacies, hospitals and patients in West Africa.
With the RxAll Platform, we ensure that the quality of medicines, healthcare and ultimately our global economy and existence is assured and therefore improved.
RxAll... safe drugs